At less than 12 minutes from our hotel ( about 8 km) , Golf de Corrençon awaits you for a round of 18 holes in a unique setting where the green of the green blends perfectly with the Vercors Mountains.
Quiet, cool, diverse and with an exceptional natural setting, Corrençon is one of Europe's most beautiful mountain golf destinations.
The Corrençon golf course is "the golf course the mountains have been waiting for"!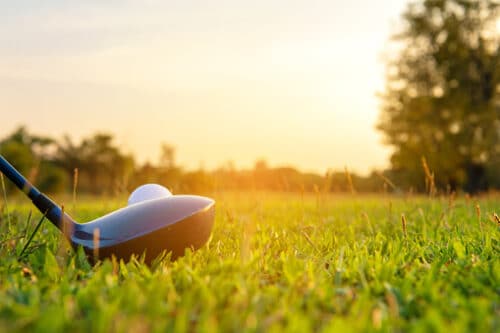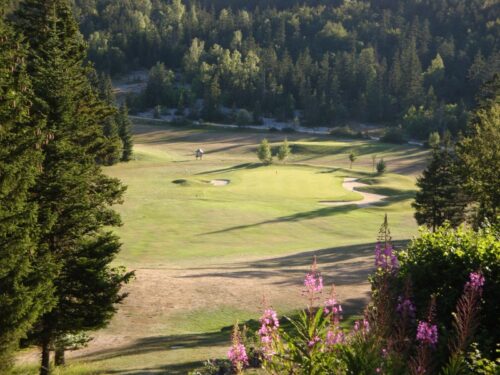 Take the time between two swings to take a look at the various peaks around you, and you'll be sure to take your breath away!
For any stay in our establishment, and on presentation of a receipt, a 20% reduction is offered on the green fees of the Corrençon-en-Vercors golf course (remember to ask for your receipt at the hotel reception).
ESPACE GOLF CONTACT: Adjacent to the 18-hole course, the initiation and training area (45-station driving range, bunker, 5-hole school course, etc.) is the ideal place to discover the activity.
COMPETITIONS: July and August for classified players.
CLUB HOUSE: Open daily from May to November
Golfettes, carts, clubs, half-series for hire. Textile, footwear and equipment sales.
TEACHING :
Introductory, advanced and performance courses organized by golf professional Romain Menard (teacher, state-qualified, member of PGA France: 06 74 28 11 03).
Family special: Initiation offered every Sunday at 4.30pm in July and August by the golf pros.
Information & reservations: 04 76 95 80 42