The Best Western Grand Hôtel de Paris, located in Villard-de-Lans in the magnificent Vercors Massif, is an exceptional destination combining elegance, charm and nature. At the heart of this prestigious establishment lies a park of almost 3 hectares, offering an enchanting setting for a variety of events and activities.
Hot-air balloon flight or baptism
Among the unforgettable experiences you can enjoy at the Best Western Grand Hôtel de Paris, there's the possibility of taking a flight or a baptism in a hot-air balloon. Imagine floating through the air, soaring over the majestic peaks of the Vercors and admiring the breathtaking beauty of the region from above. It's an adventure you'll never forget.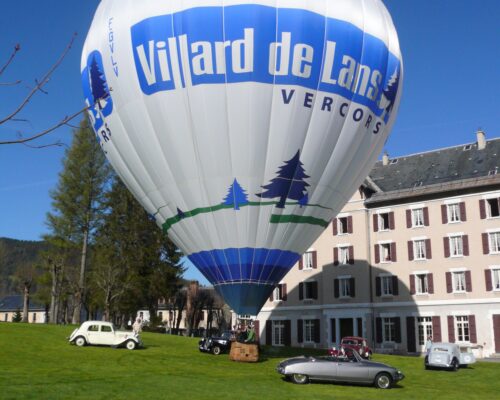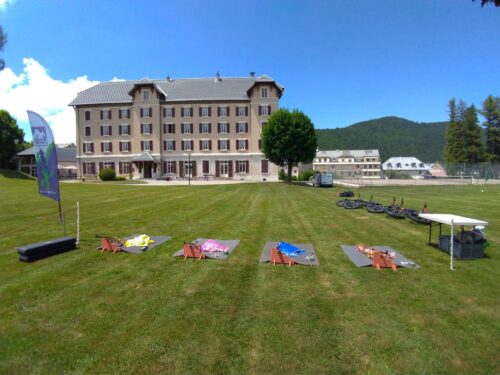 Team building for seminars
If you're planning a company seminar with us, you can also organize team-building activities in our park thanks to our partners, such as Vercors Aventure and many others. Whether it's a treasure hunt, cooperative games or sporting challenges, these activities will strengthen the bonds between your team members while enjoying the surrounding nature.
Passing of arms of the 7th Battalion of Alpine Chasseurs
Our hotel is also the ideal place to attend a handover of the 7th Alpine Hunters Battalion. Immerse yourself in the region's military history and witness the precision and skill of the soldiers in this impressive ceremony. It's a real tribute to the courage and bravery of Alpine hunters.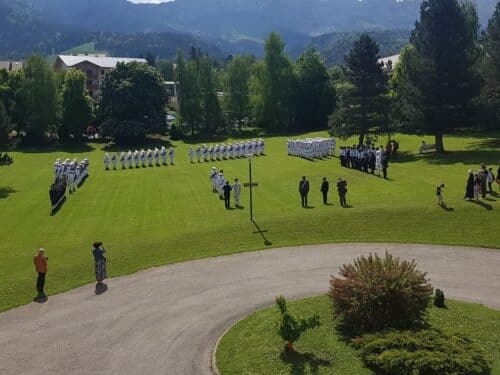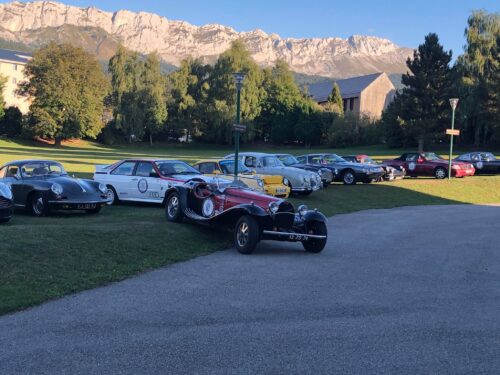 Old or new car enthusiasts will also find what they are looking for in our hotel. Our park regularly hosts car rallies, giving participants the opportunity to discover the picturesque roads of the Vercors at the wheel of exceptional vehicles. Whether you're a classic car enthusiast or a fan of modern racing cars, these events are sure to please.
Finally, for two-wheeled enthusiasts, the Best Western Grand Hôtel de Paris also offers motorcycle rallies. Mount up and explore the breathtaking landscapes of the Vercors. Whether you prefer winding roads or off-road trails, you'll find routes to suit your preferences.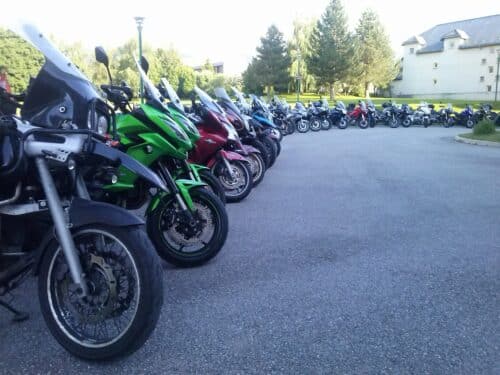 The Best Western Grand Hôtel de Paris in Villard-de-Lans is much more than just a place to stay. It's a place where you can enjoy unique experiences, surrounded by the unspoilt nature of the Vercors. Whether you are looking for adventure, moments of team cohesion, or relaxation in the heart of nature, you will find what you are looking for in our 3-hectare park. Come and discover a universe where luxury, nature and festivities blend harmoniously to offer you memorable memories.