In the village of Villard de Lans, in the Best Western Grand Hôtel de Paris in which you spend your vacation, Spa & "Wellness area" awaits you for a total relaxation …
A Spa to meet your expectations
After having breathed fresh air & walked through the mountain paths, come and relax in our SPA.
Above all, our SPA, reserved for major customer, is a place for relaxation and well-being. We have reduced relaxation in our spa hotel to its essential features – a sauna, Turkish bath, jacuzzi and a whirlpool basin. Warmth and rest – those are the most important components for wellness. On top of that the impressive view of the Vercors' Mountains…
Access & Hours
Reservations : Monday to Saturday 10.00 am – 07.00 pm
Hotline to contact us: 0033 4.76.95.78.75
The management reserves the right to change the timetable without prior notice.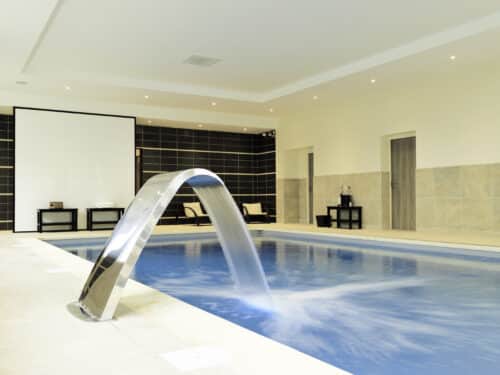 Prices
SPA access for 2h00 (included changing room):
– For guests staying at the hotel : Preferential rate
– For outside clientele: €31
For your comfort, hygiene & Your well being, shower is MANDATORY before and after each session (Whirlpool basin, sauna, turkish bath, jacuzzi)
Body massages & Facial / Body Cares
Feeling Tired, Lazy, Stressed, Exhausted ?
Have a break and come in our hôtel SPA to take care of yourself.
Our SPA – "Wellness" area will satisfy you, combining well-being and softness in an idyllic setting !
Your only concern will be to make a choice among the many treatments offered:
For Massages & Treatments information and reservations at 0033 4.76.95.78.75.